Page 4 of 4 •
1, 2, 3, 4

Ganso

World Class Contributor





Posts

: 15522


Join date

: 2011-06-05



Dzagoev had a really good game.

Piszczek wasn't bad either!
_________________

white_star

First Team





Club Supported

:


Posts

: 1965


Join date

: 2011-06-06



Dzagoev the guy that i cant spell his name was really good
_________________

Tifoso Romanista

Banned (Permanent)




Club Supported

:


Posts

: 1055


Join date

: 2012-03-23



Szczeny... From Poland. If they can go through he would be a big reason why
@halamadrid2

wrote:

@Kingofeverythingclassy

wrote:

He is not even a star in Eredivisie I doubt he will be a star in Eredivisie I doubt he will be much successful in IPL. If he was any star then AZ would have won the league not get destroyed in the last few mach4es on after the other.

Only reason why he was a semi-star was Schaars an above average player left so in comes a new average player & he comes the Main Player.

And Toivonen has been playing for years for Swden. And teh only reason why he is starting for PSV is because he is captain & the most experienced or one of the senior blokes. Otherwise Toivonen does not deserve to start over Wijlnaldum or Matavz.

Guidetto has 7-8 PKs out of his 18 odd goals & last season feyenoord were in dumpo,this season they finished 2nd , then also last season Castaignos hit 17 odd goalss & he is not even in the Reserve or U-17 in DUtch squad. And Guidettti suddenly becomes huge.

Elm can leave,it wont make any difference to the league anyway. Guys like Jan Vertonghen have outgrown the league & become something great. I will miss Jan. But not Elm.

shows how much you know really, Toivonen has never played for Sweden he was called up for the qualification, he is benched for Elmander in the NT and Toivonen is senior???? he is barely 24 ffs, they have Isaksson who has played there for nearly his whole career and is over 30, also when Berg(the swedish flop) went to PSV he was an automatic starter, its funny because Guidetti is seen as a God by the Feyernoord fans they worship him and he has scored more than 20 so your argument is invalid

The league is for amateurs which is why i want the better players like Elm to play for a better league
Which is why I think Elm should stay where he is because he is a mediocre player in a league of amateurs so I dont think he has any chances of making it big.
I know what Feyenoord fans think of him. I spend half my day with blokes at the Dutch forum,you dont have to educate him. This season had at Feyenoord has all been about Clasie. Anyways in a rubbish season Castaignos had almost the same goals. Feyenoord have no good ST bar Guidetti,if they could have got one they would not have worried about Guidetti.
Toivonen is actually 25,to be 26 in a month. Look at the players around him. Strootman is 22, Labyad is 18-19 odd,Wijnaldum is 21,Matavz is 23. Most of the attackers are like 19-20-21-22. Toivonen at 25,almost 26 is a senior pro with NT experience.
They will probably sell him this year. And Isaakson cant be captain like that, very few coaches want to make Goal-Keepers Captain or guys who are not much involved with the play.
If someone seems PSV they know what influences he has,he has a calming influence on the whole young restless team.
If Elm cant do anything good in Eredivisie what chances does he have abroad??

Kingofeverythingclassy

Banned (Permanent)




Posts

: 867


Join date

: 2012-05-18



@Dante

wrote:

deadrave wrote:

@Dante

wrote:

deadrave wrote:

@Sushi Master

wrote:Badstuber is no surprise considering he already starts most Germany matches

.

I'll go with Papadopoulos or Lewandowski.

im not sure if papadopoulos will get playing time

currently greece's coach has shown the starting 11 and papadopoulos is on the bench

He will play enough, just not every game from the start. We can't fit them all , unless Santos plays him as a defensive midfielder , which i doubt..

yeah thats what i was thinking, the reason he is not using him there is probably because we will be more defensive with him right?

how do you define enough? the way i see it the only way he will play is if torosidis isnt able to play therefore sokratis moves to Right back position and a center back slot is free for papadopoulos

if not i dont see santos breaking the avraam-sokratis CB duo..

the duo won't broke , but anything can happen in these games and i can already see K.Papadopoulos being the first substitution when it comes to defence. There goes the enough , but we will see i guess..

What i would like to see is Torosidis at the left , Papadopoulos duo and Sokratis as a right back. We are sit in attack or in build up play , better form a great defence and try our luck with free kicks and corners lol

Seriously though , K.P should be a regular , it's a crime to leave him on the bench.
What did i tell you
I couldn't really say why , but i somewhat knew Kyriakos would play his part in this Euro for us . And if you ask me , 100x times Kyriakos than Avraam .
However , i am sad for Avraam anyway, he ll be out for months.
_________________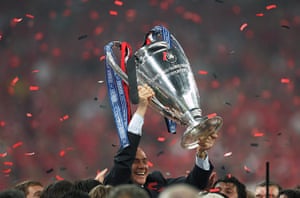 Grazie Silvio . For everything

Dante

Fan Favorite





Club Supported

:


Posts

: 5460


Join date

: 2011-07-09


Age

: 29



Page 4 of 4 •
1, 2, 3, 4
Similar topics
---
Permissions in this forum:
You
cannot
reply to topics in this forum