The key to our 4-2-3-1 tactics is that we should always keep the shape in defense if we want to succeed as a counter attacking team. Thats the difference between us and dortmound in defense. They dont have weaknesses and we do in this matter.

Arbeloa is slow for a fullback while being completely useless in attack he still attacks regularly going up the field, but when on counter from the opposition team, he cant come back cuz he is slow, thus he goes to central area or even the left side. Which totally disrupts our shape of defense while forcing other players to cover for him thus leaving their space wide open.

The Partnership of Alonso and khedira doesn't always help with that, alonso being slow goes too deep to escape from pressure, and khedira being soo less agile easily gets by passed, no to mention that he has the same problem as arbeloa which is him attacking when not needed. Thus leaving slow and poor alonso all alone against fast attacking players.

There comes the role of Ramos and Pepe, both aggressive defenders by nature, go up to anything that's coming their way, leaving spaces at the back for a through or long ball, or the fact that ramos goes soo up the field in a place where a midfielder suppose to be regularly. In fact that was one of the reasons why we conceded last game.

Lets get into the attack, we have a disjointed CR7, wants to be as much ball hog as possible, wants to shoot at every sight, wants all the goals of the team. or on the other side, Di maria, who has one of the worst footballing brain for a player playing in a top club. Mostly his passing accuracy is at 50%, His main plan for an attack is to get the ball and dribble through few players, loose the ball and chase the defenders OR get the ball cross it into no one.

Often this is the unknown reason why ozil is suffering, how can he play with wingers who are too selfish to connect with him, who to do their "own thing". CR7 is alot better then Maria, but still not enough, The way ozil shines with germany, and control games and the whole attacking play, he can do that with madrid and even better if we had less selfish more creative wingers.

The reason Dortmound won against us is that they were better "madrid" then us. How do we solve this? We need intelligent signings, we need to reconstruct our team, people think making 5/6 changes will have bad effect, what could be bad, we are loosing la liga, struggling in cupa del rey and champions league.

Recently we are linked with bale. What can bale do, he is the same selfish one footed winger like maria, in fact maria has much better final ball. We need an intelligent person to identify the talent that can fit our style of play and solve the problems we mentioned, but we don't even have a person to even identify the problems let alone solve it. we cant just sign every other superstar's for 70/80m, we need to groom young talent, its ok to spend up to 25m for a youngster that can become the next messi etc.

I can go on and on about players we need to sign, buts its pointless if no one is there there to listen or act. Its just frustrating.

SuperMAG

First Team





Club Supported

:


Posts

: 1651


Join date

: 2011-08-18



Well I don't really think we need to buy too many players. I think our play should go through mainly Ozil and Modric and 4-3-3 would suit them better. Ronaldo just has to score from LW and same with Callejon at RW. Benzema would be the complete striker at CF.

So we just need a DM and RB.

Onyx

Forum Legend





Club Supported

:


Posts

: 40015


Join date

: 2011-06-05



arbeloa is getting worst and worst as each day goes by

like i said in the other post, he causes most of the problems defensively in open play.

it may not be realistic and come to fruition but i think that di maria needs to play on the left, he is a left winger. ronaldo should play on the right for a while for the good of the team.

the constant cutting inside by the two of them clogs the midfield and nullifies the ozil and khedira threat. even benzema and higuain a well

how can ozil and khedira be so dominant for germany yet with madrid people dont see there worth. its because of those two wingers cutting inside restricting the play of the two midfielders.
_________________
Spoiler:


2019/2020
Courtois
Carvajal Varane Ramos Mendy
Isco Casemiro Kroos
Vinicius Benzema Hazard


Cyborg

Starlet





Posts

: 919


Join date

: 2011-08-05



@SuperMAG - Totally agree.

Nedved

Starlet





Club Supported

:


Posts

: 704


Join date

: 2012-09-26



change 4-2-2-2 for next season when we will bring an intelligent AM/winger...

---------------------iker----------------------
--Carjaval--Pepe-----Ramos--Marcelo--
---------------------Xabi------------------
----------------------------Sami------------
----------------Ozil-------------------------
--------------------------------Gotze----
------------------------CR----------------
-------Benzema-------------------------

Ozil and Gotze roaming the field with CR as a false-winger/SS and Benz as 9.
_________________
@Myesyats

wrote:Mane-Origi-Gigi forward line?

It's not gonna be pretty for us.
This boy knew

Valkyrja

World Class Contributor





Club Supported

:


Posts

: 11106


Join date

: 2011-11-10



Why do people insist that Özil and Khedira are doing much better for Germany? They don't.
_________________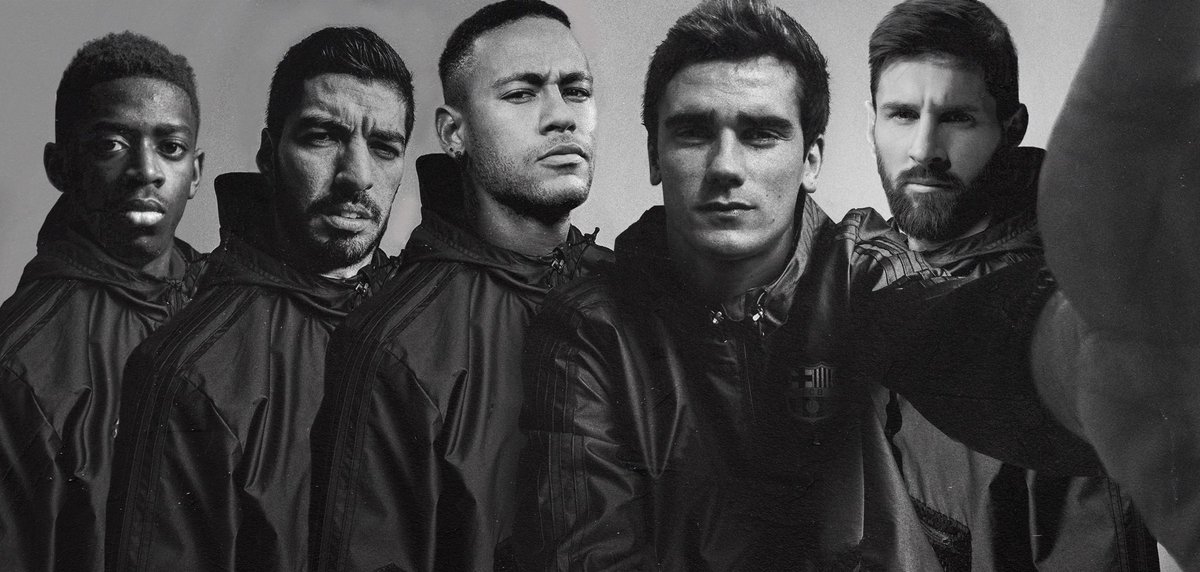 futbol

World Class Contributor





Club Supported

:


Posts

: 11159


Join date

: 2012-11-23



Ozil is, i donno about khedira, he never suits us, la liga.

SuperMAG

First Team





Club Supported

:


Posts

: 1651


Join date

: 2011-08-18



Khedira's problem is his mobility. Yaya Toure perhaps is a better fit.

Someone wisely said these Tactis look good to read on ZonalMarking, But no matter how good the tactics are EOD it is the players, who have to complete the tasks. RM needs to rehash its sqad no doubt or find some motivation.



Nedved

Starlet





Club Supported

:


Posts

: 704


Join date

: 2012-09-26



Yaya would be Xabi's perfect pair. He's GREAT technically, strong, great passer, fast, very good defensive wise, and mobile enough to play alongside Alonso.
_________________
@Myesyats

wrote:Mane-Origi-Gigi forward line?

It's not gonna be pretty for us.
This boy knew

Valkyrja

World Class Contributor





Club Supported

:


Posts

: 11106


Join date

: 2011-11-10



Some good points here.. I agree a little bit with supermag (about Arbeloa and or aggressive CBs), cyborg (Cristiano should try playing on the right) and mt (4-3-3)..

Don't have any new points to add really lol



_________________

LeSwagg James

Fan Favorite





Club Supported

:


Posts

: 6587


Join date

: 2011-06-06



The cure is to ditch the 4-2-3-1. With current players we will never get it to work perfectly and the last year was the best we can get out from it. Alonso and Khedira aren't really made for this formation and it's the biggest reason why it doesn't work. Neither of them are playmaker or destroyer and they don't compliment each other. Then we also have Ronaldo and Di Maria, who are supposed to help Özil in playmaking but they aren't. They are pretty much forwards with only goal to score (and on top of that they are highly selfish).
At this point it's pretty clear that main role of keeping our creative spark alive comes down to Özil. It doesn't matter how good you are, every now and then someone will managed to shut you down and that's the case with us too. That's why I don't understand Mou for not trying some different. If he puts 3 mids then those are usually Alonso, Khedira and Essien, in other words not a lot of creativity. If he puts more forwards then it means strikers aka Callejon or Morata, again no creativity. It doesn't matter how many forward you put there as long as opposition refuses to come out of their box. Every time he puts in creative player he also takes one out, even if we are losing.
So it feels somehow that this whole problem is only about Mou's stubbornness. He seems to think that there is only one way to win everything, and it's his way, although game has evolved a lot in past years. He has available some of the most talented midfielders in his possession but he hardly plays them.
I personally think that Pellegrini was in the right track by moving Ronaldo in the full time striker. Moving Ronaldo to this position would free one midfielder position and at the same time give us more clinical striker. If Ronaldo can't accept this role then he can find himself another team. Higuain and Benzema has showed they can do this role just fine too, although not as effectively.
If Ronaldo leaves to PSG (or anywhere) then we should get Neymar. Of course Benzema and Higuain are good enough to have but we also need to have another great player in rotation. They can all play in striker positions. Isco would also be really tempting if we can get him for cheap to replace Kaka and compete with Özil, but he is not so important. Finding good a DM available is a bigger problem because there aren't many good atm.
Ronaldo or Nerman/Callejon or Di Maria-----Benzema/Higuain

Özil/Nerman* or Isco

Modric or Özil*/Khedira-----------Sahin/Alonso

new DM / Alonso*

Marcelo/Coentrao---Pepe/Varane---Ramos/Albiol-----Sagna or Carvajal/Arbeloa

Casillas / new backup GK
* = Can cover in case of injuries.

Error

Hot Prospect





Posts

: 367


Join date

: 2011-06-05



---
Permissions in this forum:
You
cannot
reply to topics in this forum