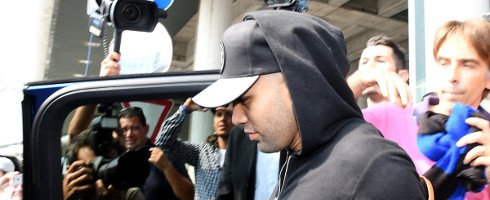 Last edited by Vibe on Thu Sep 01, 2016 5:20 pm; edited 2 times in total

Vibe

Fan Favorite





Club Supported

:


Posts

: 8727


Join date

: 2011-06-06


Age

: 22



Getting ahead of yourself here vibe, the jinx is strong in this forum you know

zizzle

Fan Favorite





Club Supported

:


Posts

: 6887


Join date

: 2011-06-05


Age

: 103



@elitedam
your opinion about him ?

Robespierre

World Class Contributor





Club Supported

:


Posts

: 17108


Join date

: 2013-11-22


Age

: 33



He's a forward who was supposed to be the next big talent to come out of the Santos youth academy. He also got a lot of attention because he started getting a little playing time when he was only 16. He's clearly talented but seems to have a bit of an attitude problem. Although he usually says all the right things in those useless player interviews, you can tell that he's bought into his own hype maybe a little too much. He can play both as a CF or as a RW but seems more confortable with the latter. Although maybe calling him a right forward would be more accurate since he doesn't track back as much (I don't know if it's a lack of tactical discipline or if it's the coach's choice) and is more of a finisher than a creator. Also, I think that people may be a little too harsh on him since he's been in the spotlight for so long and they forget that he's still only 19.

If I were Juve I would do everything I could to get the other Gabriel. I know there is more competition for Gabriel Jesus but the price would be about the same.

I also might be a little biased against Gabriel Barbosa because he has such a punchable face.
This is what I wrote before the olympics. During the games, he was decent during the group stages but in the knockout rounds he was awful. He's got potential but with his attitude... I don't know.
Also why are signing another unlikable Brasilian? Is that POS Melo still at Inter?

elitedam

First Team





Posts

: 1815


Join date

: 2012-05-31


Age

: 40



---
Permissions in this forum:
You
cannot
reply to topics in this forum