Page 2 of 2 •
1, 2
Yeah definitely

Regarding the game what did people make of Silva??? I think his bravery to attack is what has him start over Illarra and confirms why Illarra isn't preferred by Carlo. I don't know what he expected of a CDM tbh

halamadrid2

Ballon d'Or Contender





Posts

: 21425


Join date

: 2011-06-05




halamadrid2

Ballon d'Or Contender





Club Supported

:


Posts

: 21425


Join date

: 2011-06-05



Silva seem more like modric backup. I think illara still have place thou, but as kroos sub. Doubt he will see anymore minute other than that.
_________________

terrance511

First Team





Posts

: 1281


Join date

: 2012-08-16



the thing with lucas is, other than the depor game and schalke, i haven't seen him at all to know what he can and cannot do consistently. i'm still not sure if he's a defensive midfielder or central mid. he looks too calm on the ball to be a "do the dirty work" defensive midfielder (not that there's anything wrong with that). and as you said, he seems eager to join in the offense, (cud be the brazilian in him, and i mean that in a good way).

one thing we should take note of is, we are talking about schalke, depor and elche; way too early to come to a verdict with respect to comparing him with illara. also, carlo gets to watch these guys in training, carlo must either like something he's doing or just giving him games. i like illara, i thought we spent way too much to sign him, but the guy is good, he hasn't been given much of a consistent run and that affects guys who were once top starters at previous clubs.

titosantill

First Team





Posts

: 4304


Join date

: 2013-09-22



I think Silva was very good. It was against Elche though. Illara is too one dimensional, Silva offers what Illara does and more. I can't see him being a main stay in the first team though, but for me he's a better sub to have then Illara.

When you're at Madrid, you need to be flexible. Need to be able to switch between attack and defence almost instantly as well as have certain level of flair. Illara doesn't fit that mold.
_________________
"Goals are like ketchup, sometimes as much as you try, they don't come out, and then they come all of a sudden.'' Ruud van Nistelrooy to Gonzalo Higuain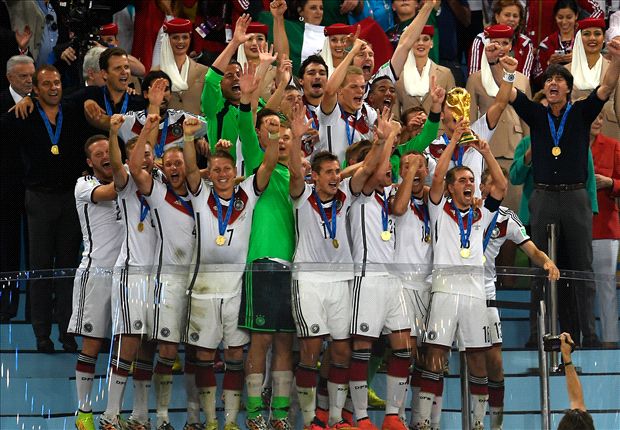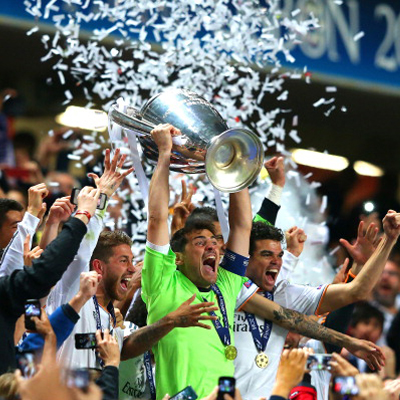 TheVoiceOfTheVoiceless

Prospect





Club Supported

:


Posts

: 124


Join date

: 2014-11-19


Age

: 28



lmao i swear you guys suck at rating players performances
_________________

chad4401

First Team





Club Supported

:


Posts

: 4620


Join date

: 2011-06-05



Silva has been a very good surprise. He's not scared and he's aggressive... he also reads passing lanes and gets in the way. It's not a surprise that we look a lot more controlled when he's in there... and he has some attack in him.
_________________

sportsczy

World Class Contributor





Club Supported

:


Posts

: 19178


Join date

: 2011-12-07



bs i have seen fans say we have looked in control with isco beside kroos, why? cause the name on the jersey doesn't say illarra on the back, silva was good btw not taking anything from him, but im tired of the bias against illarra, name one player that over a came a manager that didn't like./believe in them?
look at mou and benz, instead of trying to work with benz, he rather humiliate him and turn the fans even more against him, and play freaking adebayor ahead of him, in the big games which we lost and guess who used to get blamed for that? look at benz now with carlo who openly backed him.
again unless illarra was giving a genuine chance no prob if he didn't make it, but carlo clearly never liked him and his play reflected that, as he tried his best to not make mistakes(aka scared)
, and illarra played couple good games just to get dropped for khed for no good reason (again destroying any confidence he had), but to send a message and all i see is illarra bashing when he is clearly not at fault, carlo is handling him very poorly and it needs to be said.
_________________

chad4401

First Team





Club Supported

:


Posts

: 4620


Join date

: 2011-06-05



Page 2 of 2 •
1, 2
Similar topics
---
Permissions in this forum:
You
cannot
reply to topics in this forum