Very, very serious performances from everyone involved, even those that had their positions set. As much as i criticize CR7 at times, i think this competitiveness and work ethic is driven a lot by him... and Mou of course.

Everyone is playing hard.

Of course, having a deep roster and position battles helps. Coentrao, Varane, Carvalho, Benzema, Callejon, Kaka (although you wouldn't know it), Ozil, Khedira, Di Maria, Higuain, Albiol and the kids are all fighting for playing time and trying to impress the coach.

Mou has also put together a crazy training schedule to make sure everyone is in very good shape going into the supercups.

I think we're going to be very sharp from the start and very fit. This should be our best season in a long, long time. Maybe one of the best ever.
when i see that the teams closest to us in europe i.e. barca and united are taking it a bit easy after a well deserved and tiring season no doubt but madrid first teamers playing the pre season friendlys despite an equally draining season last time it really shows how serious mourinho is.. my only wish was that madrid played an actual big side in the pre season but that will be remedied by the pre season el clasicos..hope we perform well in them

_________________
[img]http://4.bp.blogspot.com/-X_dxsD3_J1M/TjpQKiNFJRI/AAAAAAAA0Bs/EHX7g53qW5s/s400/Real-Madrid-Wallpaper.jpg [ /img]

Lord Hades

First Team





Club Supported

:


Posts

: 3870


Join date

: 2011-06-07


Age

: 26



We have two pre season games against Barcelona (supercup) plus we have copa bernabeu - Isn't that big enough??

futbol_bill

First Team





Club Supported

:


Posts

: 4464


Join date

: 2011-06-05



I agree with the first part.What bill said, the team is gradually getting challenged by stronger teams

The pleasent part is that we're run professionally now

People may hate Mou as much as they like but we're a real top club now, not in name only

_________________

Babun

Fan Favorite





Club Supported

:


Posts

: 6200


Join date

: 2011-06-05



This is where i make a pause to take my hat off to Mourinho. It's one of the most enjoyable yet professional preseason tour i have had the chance the watch Real Madrid taking part to.

The amount of seriousness we are taking the games coming to us with, is very pleasant to see, and i already know we will see that behavior throughout the season. Mourinho always say, 'you play like you train', and if our players had no idea of what he meant by that before, now they do.

It's easy to bring the preseason tour down to one man, probably characteristic of what the transformation the team has gone through, Benzema. We have all witnessed a tremendous amount of personal growth from him this summer, and for once there is no need to say "but it's only the preseason, let's wait when the season begin...". Benzema is not doing well because he is playing weaker opposition, he is shining so much due to the level of confidence he brought to his game.

His body language considerably improved, symptom of a player that figured that working hard in training gives you the necessary boost when you get on the pitch. Less hesitation, more assertiveness, no more sulking, defending, he is having all around games and playing to the extent of his talent with confidence, and he can thank Mourinho and the champion of train hard play hard Mr Ronaldo for that. He is making the Mister agitated on the bench, because Mourinho himself is connecting to the body of work benzema is putting out there.

It's something that he shares now with the whole team. It's a known fact that a working hard group connect better, as they go through the same kind of hardship and are able to connect to the same kind of struggle. Not to make it sound like they are having it hard, but the new self imposed discipline of mourinho is bearing fruits. THe whole team is working hard, and even Ronaldo is going deep trying to defend and help, even more so than before, the effort is apparent. I can tell the amount of respect he has for his mates has grown considerably and he would be acting like a douche if he wasnt helping out.

Discipline and work ethic are replacing "Real" in front of "Madrid". we are working hard regardless of the opposition, because we need to have a standard high enough for us to be happy with. I am genuinely excited about what we can achieve and the growth margin we still have. Good times ahead im telling you, and we are putting the kind of work required for it.
Last edited by St_Nick09_of_Goal on Thu Aug 04, 2011 4:21 pm; edited 1 time in total

_________________
Madridista naci.. Vikingo sere y Merengue Moriré

Mr Nick09

Forum Legend





Club Supported

:


Posts

: 30770


Join date

: 2011-06-05



hope mou stays a long long long long long time.

The Madrid One

"Imaybeonthesideoftheangels..."




Club Supported

:


Posts

: 4706


Join date

: 2011-06-05


Age

: 25



Must admit, I enjoyed Nick's post. Really nice read...+1
_________________
People of Eternia! I stand before the Great Eye of the galaxy. Chosen by destiny to receive the powers of Greyskull! This inevitable moment will transpire before your eyes, even as He-Man himself bears witness to it. Now. I, Skeletor, am Master of the Universe!

Doc

World Class Contributor





Club Supported

:


Posts

: 14669


Join date

: 2011-06-05


Age

: 33



I still think we haven't been playing that seriously tbh

_________________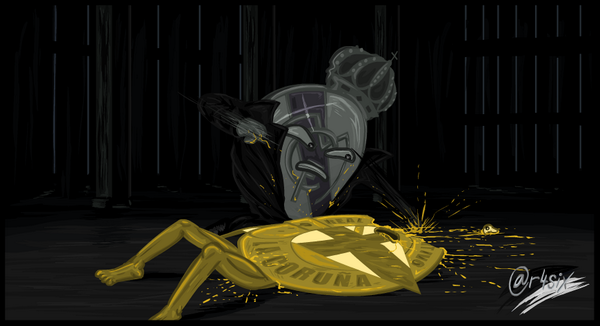 Zealous

World Class Contributor





Club Supported

:


Posts

: 16098


Join date

: 2011-08-01



---
Permissions in this forum:
You
cannot
reply to topics in this forum