Page 3 of 3 •
1, 2, 3
@Zealous

wrote:

Yohan Modric wrote:Yeh Juve were the better side up until Chiellini was sent off for no reason. The team played like Mourinho was still the coach. Sitting back, poor pressing, poor possession, poor defending etc. Need to improve a lot.

Also I don't think both Khedira and Illarramendi should play. When Isco came on for Illarramendi, our possession play improved a lot. Illarramendi's limited like Alonso, he's slow and can't playmake box to box. Obviously having both means the side 'looks' balanced, however at home there's nothing wrong with being adventurous.

Di Maria had a good game. His mistakes (random through balls etc) can be overlooked however due to the good things he does.

Benzema needs to get into shooting positions and needs to be selfish. He also needs to make a few off the ball runs. Some strikers prefer to dribble and be on the ball instead, however a few runs wouldn't go amiss.

HAH! I wish, at least under Mourinho the team knew who they were and what they were doing

.

It's going to be a long and bumpy road before we reach that type of identity with whatever the hell we're trying to do right now.
Yes!
110% agree.

FalcaoPunch

First Team





Posts

: 4184


Join date

: 2011-06-05



I don't know if it's just Ancelotti communicating the tactics wrong, or if the players are still confused between Mourinho's style and new one and are still adapting.

Onyx

Forum Legend





Club Supported

:


Posts

: 39982


Join date

: 2011-06-05



Carlo sits silently for most of the games so I'm guessing it's the first one.
_________________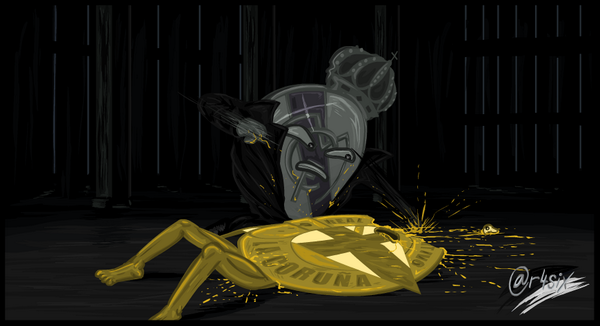 Zealous

World Class Contributor





Club Supported

:


Posts

: 16098


Join date

: 2011-08-01



With Mourinho we played great till Sep 2012. Since then everything went downhill, Cristiano's unhappiness, Iker, Ramos, Marcelo's injury etc...

Infact, in 2012 I believe we were the best team in the world, better than Bayern and Barca.

Valkyrja

World Class Contributor





Club Supported

:


Posts

: 10998


Join date

: 2011-11-10



I dont think Benzema did a good job marking Pirlo either...he marked him when the ball was in Juve's half but completely forgot to mark him when Pirlo ventured forward to Real's half..which is why Juve had the possession after 15 minutes...add to that Pirlo played two dangerous balls, one to Pogba and one to caceres both from our own half and one resulted in goal...where was benzema at that time?

If defending was all that asked of a real madrid CF then we shouldve played Morata who is 100000X better defensively and wouldve completely nullified Pirlo in the first half.

_________________
#WEAREALLTAXFRAUDS
I don't pretend, I value one thing, you value something else. Personally, I want a team where players strive to understand the strengths of their team mates and play in a way that allows them to thrive. I criticize Modric equally as a I criticize Ronaldo, because the reserve of Modric and individuality of Ronaldo create similar issues, and are fundamentally wrong in the same way.

@Hala, we saw that a couple times, but the truth is we took Pirlo out of the game for large stretches of the game yesterday. Pogba had a much more discernible influence, simply because he received the ball more.

It was straightforward, right out of Del Bosque's tactics against Italy last year - he essentially had the same role Fabregas did, and did similar things in attack. It worked well then, and to an extent, worked well yesterday. It required someone central and it required more positioning than running, it was more about closing the short pass from fullbacks and Barzagli than getting the ball. So when you make a pass to say Marchisio, then Illara now has to cover. It's just distributing roles.

Just because I said his job was to mark Pirlo doesn't mean his objective wasn't always to score. I was just highlighting something. His job is generally to contribute to our attacking play, if people pass to him he does it better than anyone on the team. If people don't, it can be incredibly frustrating.

I understand the complaints, I don't share them because in my mind, it's been four years of wrong decisions that has led to them. I think Carlo understands everything that's wrong, but he's remaining relatively consistent...and with good reason. People think of things wrong. Benching is not some magic formula, it doesn't fix core issues. Carlo is waiting to see if Benzema can adapt to the role outlined, because he values the other things he does.

If not, he'll ask for another player who he thinks can fit.

_________________

Le Samourai

World Class Contributor





Club Supported

:


Posts

: 11544


Join date

: 2011-06-05


Age

: 23



Morata also tracks back and get up the field quite quickly and you can actually see effort from him.

Benzema is very skilled, I'm sure everyone saw that flick over (May have been pirlo) and that was sexy. I was rooting for Benzema to really shine but he didn't.


At least with Di Maria being a headless chicken at times, tries to make the most out of his appearances something I have yet to see Benz do.

FalcaoPunch

First Team





Club Supported

:


Posts

: 4184


Join date

: 2011-06-05


Age

: 26



Di Maria has a bit of Ronaldo's mentality.
_________________
@Myesyats

wrote:Mane-Origi-Gigi forward line?

It's not gonna be pretty for us.
This boy knew

Valkyrja

World Class Contributor





Club Supported

:


Posts

: 10998


Join date

: 2011-11-10



From min 15 to 35 untill Juventus scored the goal..they had the ball and this is what happened.
Benzema never really closed down pirlo successfully,he chased him from behind but that didnt prevent Pirlo from distributing the ball in our half and having a clear view towards the goal.
Caceres was unmarked and was used as a dummy to out number our midfield..
Marcelo Marked Marchisio but since Marchisio often drifted inside and Caceres made forward runs it became bit difficult for Marcelo since he had no one to help him..same story of past 4 seasons.
Arbeloa was in no mans land as he had no one to mark...he stayed with Tevez (llorente interchanged with him from time to time) and completely forgot about the Pogba run which resulted in the goal..
That goal was a collective defensive error,from tactical point of view.
Illaramendi often looked confused since we were getting out numbered yet he had no one to mark, juventus played with out a 10.
Looking at the Juve formation...they played what was supposed to me Carlo's favorite formation-the Christmas tree formation..aka 4321.
I think the game wouldve been better if we used a true no 10 rather than Benzema.. 10 obviously will defend  better than Benzema since he is a midfielder playing in his natural position compared to Benzema a striker playing in that unfamiliar zone and trying to defend once in fifty games.
Ancelotti was out classed in the first half, only thing why we won was Juve sucks offensively and have shet full backs.

_________________
#WEAREALLTAXFRAUDS
@lesam, I get your drift but I don't share the same view sadly

I don't think Madrid is built for a player like benzema neither Tevez, Kun or all the other players who likes the ball at their feet rather than try to get in good positions and score. we have seen patches of that in his four year stay herd but I believe when he was bought it was in a view to play him and Higgy together rather than one over the other and we had a coach change and started playing with one cf and one am rather than a cf and ss so that made it difficult for benz to succeed. its hard to adapt to a position you don't like playing in and it was all exacerbated by his off field problems

essentially he was asked to play in a role that he was not familiar with, when that happened to ozil he was on the first flight out, I applaud benz for staying and trying but its obviously not working out so far so its best if he leaves to a team that plays to his strength and don't change formation everytime a new coach comes in

I completely agree with adit. Benz was just running besides/behind pirlo, isn't that what any striker is asked to do to close down passing lanes. there was no pressuring or smart fouling or interceptions or anything from him. if that was his role yesterday he didn't do a good job out of it

and I liked Illaramendi being free from marking anyone because that would stop our cbs from charging forward and leaving a gap behind them when one of their players made runs which never happened. what carlo didn't anticipate was that juve would play on the wing so he had noone marking Casceres which honestly should have been modric's role who had an awful game. when he saw how wing oriented their play was he should have told them to switch players and somebody pick up Casceres. There was no problems on the other side because it seems dimaria is the only player in our team who can defend and attack at the same time.....shocker

when they were reduced to ten men we started to dominate until we subbed out Illarramendi and benzema and that was due to us losing that defensive prescence in illara who made so many interceptions and bale not having a role to play (or having one but not being able to execute it because he is so thick)



halamadrid2

Ballon d'Or Contender





Club Supported

:


Posts

: 20972


Join date

: 2011-06-05



Page 3 of 3 •
1, 2, 3
---
Permissions in this forum:
You
cannot
reply to topics in this forum