Page 19 of 19 •
1 ... 11 ... 17, 18, 19
lol Roma plays way better with first team injured.
seriously though pellegrini / cristante or both shouldn't play in starting lineup. with them roma was leaking so much goals and get caught easily in counterattack but now they are rock solid in midfield with mancini pretty much doing the job.

Zaniolo is hitting top form also but roma is playing really well as a team.

JespSwe

First Team





Posts

: 4786


Join date

: 2011-07-10



Missed the game today, but did get a look a both goals as well as Smalling's excellent clearance. This was a big win. All I want from this team is for them to keep the momentum up.

McLewis

Admin





Club Supported

:


Posts

: 11827


Join date

: 2011-06-05


Age

: 31



Corriere dello Sport has reported that Dan Friedkin, the CEO of American consortium The Friedkin Group, continues to push to acquire Roma and wants to finalise his acquisition of the club within a month.

The American is currently locked-in negotiations with current Roma president James Pallotta, who is asking €750 million for the Giallorossi, though, the debts of €272 million must also be kept in mind. Talks between the parties will continue at the Studio Tonucci, Roma's legal headquarters, and also in the United States. However, because negotiations could be more streamlined there – it's likely that talks will more than likely take place in America, where the deal could close in a month, versus Italy, where it could take 3-4 months.
RomaPress – Talks between Houston-based consortium The Friedkin Group and Roma president James Pallotta are ongoing with the parties hoping to finalise the operation before the new year. The Giallorossi officially announced last week through a press release that they have entered talks with a potential investor – something they're obligated to reveal given that they're a publicly traded entity on the Italian stock exchange.

RomaPress has learned that one of the items in negotiations that Dan Friedkin, the CEO of The Friedkin Group, has continued to insist upon is that Roma's management team stay intact: both from a business and sporting perspective. After having held extensive talks in recent weeks in the Italian capital, Friendkin has been left impressed by Roma CEO Guido Fienga and is keen on keeping him at the club should an agreement be found. The American would also prefer other members of the Giallorossi hierarchy remain at the club including Mauro Baldissoni, who has been linked to a potential exit, and sporting director Gianluca Petrachi.
So basically that's about all we know about the potential takeover that's apparently happening. Friedkin is CEO Gulf States Toyota Distributors, which owns 100+ Toyota dealerships across the South in the US and is based in Houston. Friedkin himself is a native of San Diego, CA. His net worth is about 4 times that of Pallotta.
It will be interesting to see if he's able to grease the right palms to get the stadium built, something Pallotta was unable to do. Personally, I'll settle for someone just fixing Trigiora so we don't lose half our squad to injury every season.

McLewis

Admin





Club Supported

:


Posts

: 11827


Join date

: 2011-06-05


Age

: 31



"This summer, they (AS Roma) went for a more poignant approach by featuring missing children videos alongside their transfer announcements, with several featuring Lee."

https://www.bbc.com/sport/football/49892443

Salute.

Duronto-Roddur

Prospect





Posts

: 105


Join date

: 2019-10-12


Age

: 46



Yeah Paul Roger's and our social media team are fantastic people. Immediately loved this campaign. It's so forward thinking.

I'd love for other clubs to join in.

McLewis

Admin





Club Supported

:


Posts

: 11827


Join date

: 2011-06-05


Age

: 31



So bumping this thread as we've been a bit busy in the mercato.

- Florenzi is poised to leave for a dry loan with Valencia, as reported by journalists Austini and Biafora. He'll join them for 6 months, returning in the summer. This will likely mean Dzeko will assume the captaincy with Lorenzo Pellegrini as vice-captain.

I have some strong feelings about how he's been treated here by the tifosi ,given he sacrificed a lot for this club, and expressed them out on r/ASRoma. At this point, I just hope he finds happiness and respect wherever he ends up. Will for sure pick up a Valencia shirt with his name and number on the back. Since it's a dry loan, might end up a collector's item.

- Barca appear to have agreed terms with us on Carles Perez. The deal is a loan with obligation to buy set at 13.5m. Bonuses will probably push this up to 15m. The salary will be 2m a year. There is no buy-back clause, but Barca will have right of first refusal on a future sale.  He is expected to be Zaniolo's direct replacement and will battle it out with Under for the spot on the right in the trio behind Dzeko. Perez is already in Rome ahead of a medical and contract signing.

- Gonzalo Villar from Elche has also flown in and will sign a 4.5 year deal with the club paying Elche 5m for him. He's expected to bolster the midfield and fill in for Diawara.

McLewis

Admin





Club Supported

:


Posts

: 11827


Join date

: 2011-06-05


Age

: 31



I think it's time for a position-by-position dissection of this squad to figure out why things have gone wrong and who's at the center of it.

Goalkeeper

Pau Lopez
Antonio Mirante
Daniel Fuzato

Probably our most solid position at this point? I mean yeah Pau Lopez has had some shaky performances and has made some truly mind-boggling mistakes, but he is not the reason for the current form. Not by a long shot. He's a better match for this team than Robin Olsen while also not being quite as good as Szczesny and definitely not on Alisson's level either. He's a competent shot stopper that is prone to a mistake or 2. With Mirante carrying injuries and Fuzato not in Fonseca's plans at all, Lopez's excellent fitness has been an unsung strength in the squad.

Full-backs

Aleksandar Kolarov
Leonardo Spinazzola
Davide Santon
Bruno Peres
Davide Zappacosta

One of the core positions at the heart of this crisis, as always when it comes to Roma. There are a few different schools of thought as to what role the full-backs are playing in this malaise. For me, I tend to think the loss of Florenzi is at least an indirect cause of the drop in form. He was not the player we needed him to be on the pitch, but he was still club captain and a 8-year veteran on this side. He's the last remaining player for the teams of Zeman and Garcia and as such a huge locker room presence. Many of us never really saw him as an on-the-field leader (that was more Dzeko), but given the listless mentality on display now, I'd posit he was definitely among the leaders off the pitch.

Tactically, the situation remains about as bad as its ever been. Kolarov is a wonderful element to our attack, but he is a clear liability defensively because he puts so much energy into attacking and no longer has the legs to get back on defense. That will be true no matter how many free kicks he scores. Santon suffers from simply being average and not much more than that. He will do well against sides that have no wing presence, but facing down even a competent winger, let alone a classy one, he struggles badly. The bright spots? Spinazzola has played with a real chip on his shoulder and has even provided good attacking presence as well on the left. Bruno Peres has returned to the club and is making a real go at making RB his. He still has good pace and can make a nuisance of himself on the attacking end, but defensively, he's no better than the others. He's had a few decent performances, but nothing to write home about. As always Roma find themselves in need of competent full-backs that can play 2-way football and not just be additional attackers. They have to know how to defend. Perhaps the return of Zappacosta, who I consider to be only marginally better than Florenzi, can help give us options, but when we have a player, especially a full-back coming back from an ACL injury, there's always going to be doubts about just how effective he'll be.

Center Backs

Chris Smalling
Gianluca Mancini
Juan Jesus
Federico Fazio
Mert Cetin
Roger Ibanez

The unit that I suppose we could say is likely part of the epicenter of this team's collapse. Up until 2020, Smalling and Mancini were among the best CB partnerships in the league. They exceeded everyone's expectations. Now? Again there are different schools of thought. One goes that the loss of Diawara in midfield led to a loss of protection in front given he did a good deal of defensive work in addition to his passing contributions. I'll get into more of that in the next section. The other school of thought is that our opponents have simply figured out how to exploit Fonseca's tactics on the 2nd leg of these Serie A fixtures, as tends to happen. Personally, I'm of the former. What's the most shocking to me is that both starters are not defending with detail. A sloppiness has seeped in their game that has led to many of these mistakes, making the issue purely a mental one. The pivot is super important in Fonseca's tactics. If even one part of it fails to perform, our CBs are exposed. That's what's happened here and they are not responding to it from a mentality perspective. They are completely shell-shocked. The signing of Ibanez, who was surplus at Atalanta, gives us depth, but I don't expect to see much of him. Cetin has been used more as a makeshift full-back and should've gone out on loan, but we couldn't find any takers, which is telling.

The Midfield Pivot

Amadou Diawara
Jordan Veretout
Bryan Cristante
Gonzalo Villar

The heart of the Roma version of Fonsecaball has always been the 2-man pivot. He made it clear that he needs 2 midfielders capable of quick passing to start attacks both with running and from deep as well as the ability to get back quickly to cover the backline. In Veretout and Diawara, he found the perfect players for that system. These 2 compliment each other so well in that regard so it's no surprise that when Diawara got injured, Veretout's form dropped off the map. Given that he's the less technically gifted of the 2, Veretout is really only left with the ability to make runs and maybe take shots from deep, but defensively he has left a lot to be desired. What makes Diawara such an integral part of this side is not just his physical ability, but his passing ability. He is perhaps the best passer in this side, even better than Pellegrini in my mind. That's what we're missing the most. With Pellegrini himself suffering out of form, there is no one else to pick up that slack. Cristante coming in should've helped provide at least temporary relief, but he is so far off the boil tactically that he's become an out and out liability. His red card couldn't have come soon enough. He needs time to reboot his thinking tactically. There's a great player somewhere in Cristante. I refuse to believe otherwise. There is hope for this position though. Diawara is still a couple of weeks away from returning and we do have a new addition to the midfield in Gonzalo Villar, who may yet be a useful option as well. Time will tell. What we need right now is Diawara though. We miss him more than any player not named Zaniolo.

The Attacking Trio

Lorenzo Pellegrini
Nicolo Zaniolo
Cengiz Under
Justin Kluivert
Henrikh Mkhitaryan
Diego Perotti
Carles Perez
Javier Pastore

Beyond the defensive woes, the most obviously glaring issues Roma have right now is an alarming inability to not only create chances, but finish them. Dzeko's job primarily is to finish chances so I won't talk about that too much here. The responsibility of the central player in this trio (the 10) is purely to create chances. Pellegrini has made this position his very quickly, forcing the likes of Zaniolo into one of the wide positions. He's the undisputed best assister in the team and is among the best in Europe as well. His problem? Inconsistency. Tactically, he gets targeted a lot by the opposition coach as the player to stop in this side. De Zerbi and Mihajlovic did this extremely well and this nullified our attacking threat enough for their sides to exposure our weak underbelly for the kill. When Pellegrini is given space to operate, he can be a devastating player. Deny him that space and chances dry up. Fix this problem and we'll score more goals. On top of this, he only has Pastore to take up that position and he just can't stay fit long enough to add any input or influence.

Out wide, those positions have belonged largely to Kluivert on the left and Under on the right, given Zaniolo is injured. It's not in dispute that when fit, Zaniolo is the best winger we have and that's saying a lot given he's not a natural winger. Without him, we've lost that extra dimension of dynamism and unpredictability. It's clear that neither Kluivert nor Under are capable of consistently providing that element. Under is perhaps better at it, but not at the level needed. On his day, he can be extremely dynamic, but hasn't yet reached those heights under Fonseca. Kluivert is such a frustrating player due to his pace and dribbling ability, but has absolutely no end product behind it. He makes good runs off the ball and his defensively cover is getting better. He's incredibly shot shy for someone with the last name he has. That's perhaps the most perplexing. Beyond them, Mkhitaryan has just not been what has been needed given he can't stay fit nor can he truly impact games, Perotti is easily the best pure dribbler in the squad, yet he can't stay fit for more than a game or 2 so that really stymies his ability to build form. The signing of Perez from Barca should hopefully provide a fresh dimension to our wing play. He has already shown this against Bologna and probably the sole player who can hold his head up a bit. He needs time to understand Fonseca's tactics though so I won't expect much from him this season. From what little I've seen, he's going to be an excellent addition once he's up to speed.

Striker

Edin Dzeko
Nikola Kalinic

With Florenzi gone on loan, Dzeko is now the captain and leader of this squad. It's not a new position for him as he's been the de-facto leader on the pitch for sometime now. For me, he's a great striker. Among the best to ever play here. Like so many strikers, he goes through really rough patches of form. He has proven his ability to be absolutely deadly when in form, but when he's out of form his finishing is awful, as we're seeing now. Compounding that, however, is a significant lack of consistent service. That's a tactical problem that Fonseca will need to solve. The longer he goes without service, the worse Dzeko's form will get. Give him more service and chances to finish, his confidence will return and so will the finishing touch. And given that Kalinic is yet another player who just can't seem to stay fit and when he is fit, he just not able to affect the game in any meaningful way and that's down to just not being fit. It's a very chicken-egg problem.

Coach

Paulo Fonseca

That was perhaps a better 1st half to his 1st season than we had any right to expect from Fonseca. He deploys an attractive style of football with a lot of vertical passing, which leads to a lot of chance creation and goals. That hasn't manifested entirely as we're middling in terms of goals scored, but what has surprised me is the defensive stability. And Fonseca has engineered all of this with a constant spate of injuries, long term and otherwise. I can count on 1 hand how many times he's had a full squad at his disposal. It's got to be frustrating for him to constantly have to chop and change things around to accommodate a new injury. He's proven himself to have excellent tactical nous given he had the foresight to put a CB like Mancini in the DM position for a short while and not have it blow up in his face. I was cautiously optimistic about Fonseca at the beginning, but he's won me over entirely. I want to see what he can do with a fully healthy squad of the players he wants and needs. The very fact that we're just now beginning to see poor form now and haven't been seeing it early on is a testament to how well he's done. There's definitely something about this guy that's a bit special.


McLewis

Admin





Club Supported

:


Posts

: 11827


Join date

: 2011-06-05


Age

: 31



Roma's director of sport Gianluca Petrachi is reportedly almost certain to leave the club at the end of the season, but his exit could be hastened if a replacement is found. #ASRoma https://t.co/nbuHbwDXlp pic.twitter.com/t5I0aiVcMX

— footballitalia (@footballitalia) February 17, 2020
They want to fire him because:
- He hasn't sold Pastore, Jesus and Perotti.
- Apparently he reacted angrily in the locker room after a bad result.
- The club aren't convinced by the signings of Ibanez, Perez and Villar as well as the return of Peres.
I get the concern over the wage bill. The rest though? Fucking hell.
Make no mistake about it. Firing Petrachi after not even a full season in charge is far worse than anything we've seen on the pitch this year.
It is unreal how impatient this club is.

McLewis

Admin





Club Supported

:


Posts

: 11827


Join date

: 2011-06-05


Age

: 31



Honestly as much as I've liked Pallotta and his regime I fully consider them a failure along with his increasingly shaky and impulsive impetus that has resulted in not a decline, but absolutely no progress in his time as Chairman & Shareholder in Roma. We can name other ways in which he has been questionable if not disgraceful and clearly does not understand how things work in Italia let alone Calcio.

NESV foundation have been a resounding success in LFC but Pallotta's focus is too in and out to be considered a stable boat for Roma and the only things that look up are a few youth starlets in the team along with Fonseca, who too will inevitably be sacked given his misfortune with the squad.

I am skeptical if the new deal for ownership will happen for Roma and hopefully they can fulfil the promise of the new stadium to which has not even begun any ground beyond the (understandably difficult) political situation of the site.

Under him Roma have become a more globally aware club along with their social media team being amongst the best but time is up I say.


Its becoming tedious, how they operate and I wonder how long they will remain in this current flux under what seems an all too corporate feel.


_________________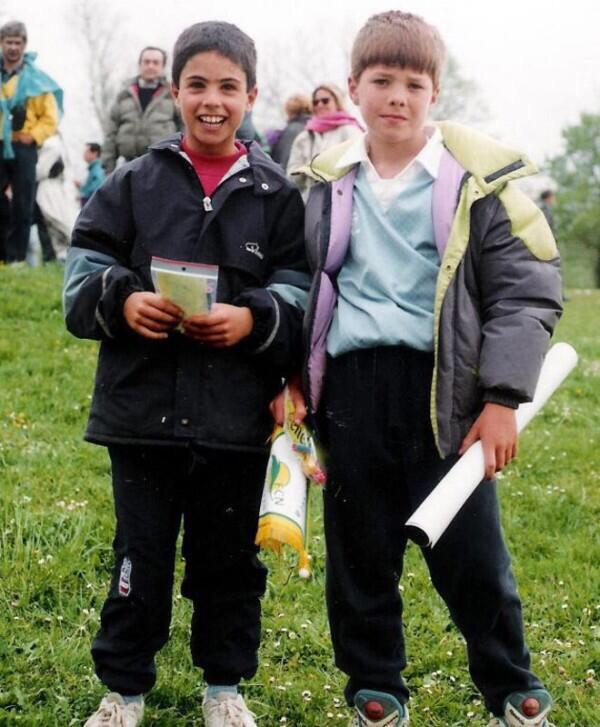 Arquitecto

Fan Favorite





Club Supported

:


Posts

: 9829


Join date

: 2011-06-05



Page 19 of 19 •
1 ... 11 ... 17, 18, 19
---
Permissions in this forum:
You
cannot
reply to topics in this forum