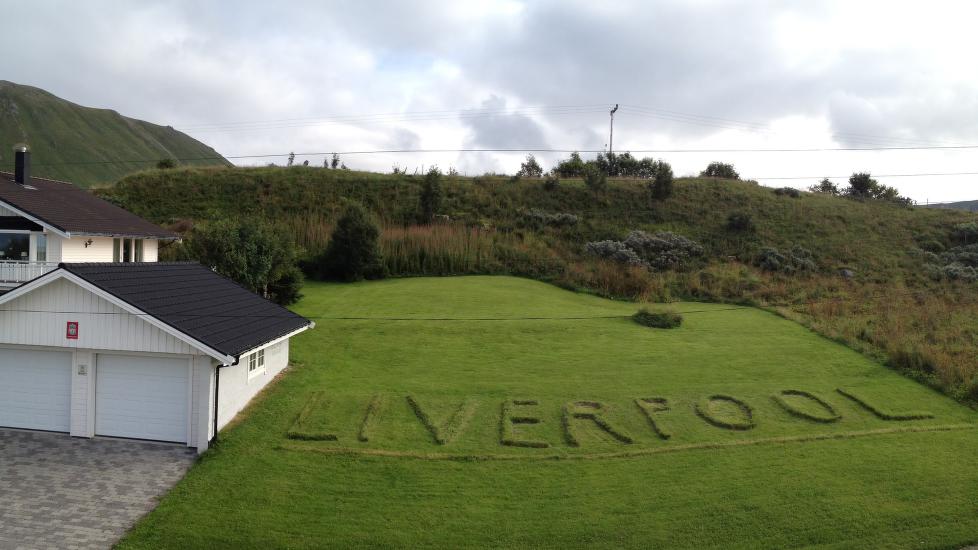 RIVALS BECAME EX-NEIGHBOURS: This grass formation was more than Kurt Olav Rune's neighbor could endure. Photo: Private
Kurt Olav shaped "Liverpool" into the lawn. It was something neighbor Rune would not tolerate - so he moved
Wouldn't stand waking up to such a sight every morning.
Kurt Olav Hanssen from Bleik is a hardcore Liverpool fan. And when your neighbor, colleague and buddy, Rune Pettersen, has his heart in Manchester United, there may be a feud.
This is, however, nothing special. It was Nordlys (requires login) who first publicized the case.
For when Hanssen clip «Liverpool» in his lawn, Pettersen had enough. It was not a vision he wanted to wake up to each morning.
- I woke up in the morning and saw that it said "You'll never walk alone" on the garage wall and "Liverpool" in the lawn. If I was going to wake up to that every morning, my only choice was to pack and leave the nest. Either that or build a wall, says Pettersen to Dagbladet.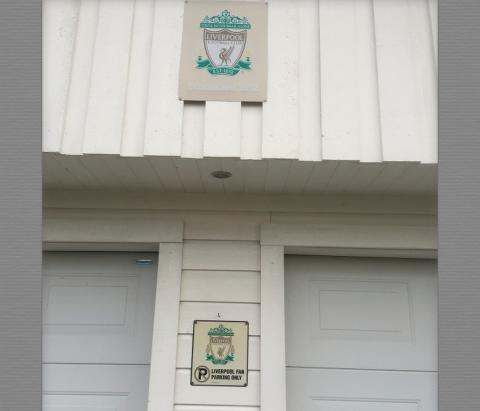 - Many vigils
Pettersen tells of many vigils where he planned revenge or sabotage. He eventually decided against it and packed up instead.
- I lay awake many nights and considered whether I should just take the lawnmower hold and fix the issue myself. I had many sleepless nights, he said.
Last fall, he chose therefore to move. However, Kurt Olav Hanssen can tell that his friend and former neighbour has not distinguished himself with a strong stance in relation to it, as he has only moved 500 meters down the same street.
- I have moved so far that I do not see his lawn anymore, says Pettersen.
Revenge
As Dagbladet contact Hanssen, he chuckles when thinking about the episode. It is clear that little damage is done.
- This "neighbor feud" is not really due to any particular things. He has a strong heart for Manchester United, says Hanssen.
He says that the logo in the lawn appeared three years ago, and the Liverpool supporter has maintained it ever since. Although Pettersen denies that he took revenge on neighbor and buddy, Hanssen says something else:

- Finally ended with my garage being papered with United posters, says Hanssen.

SOURCE (Norwegian newspaper)
_________________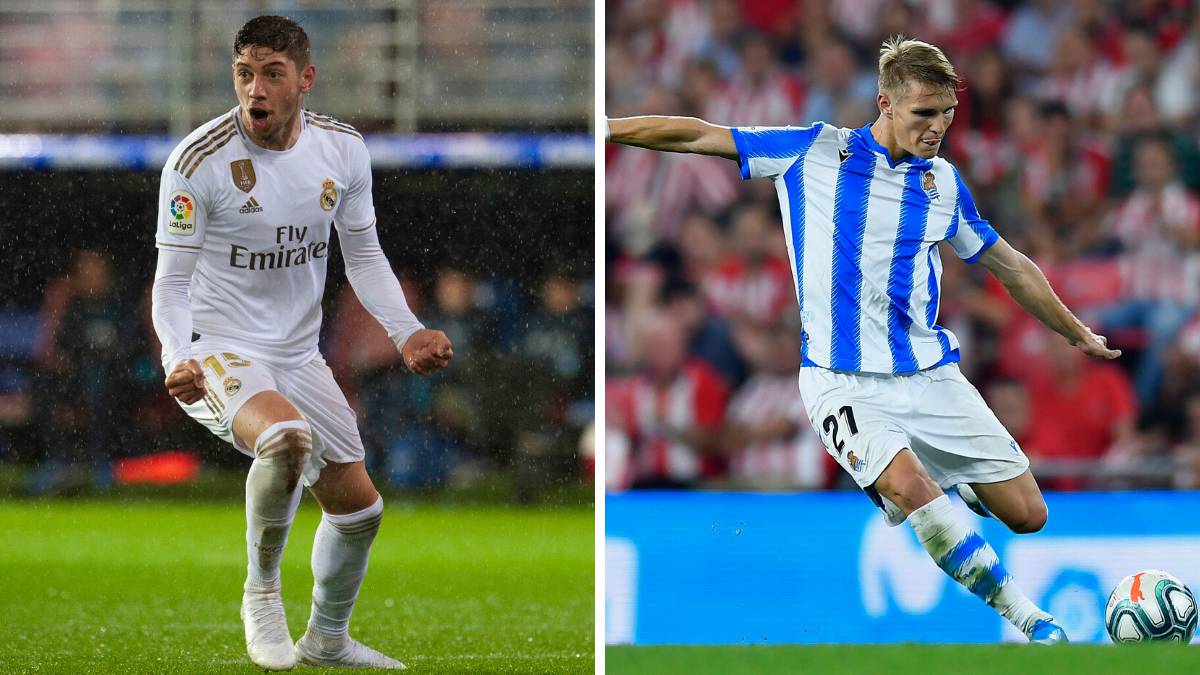 Thimmy

World Class Contributor





Club Supported

:


Posts

: 10137


Join date

: 2011-06-05


Age

: 31



This is the craziest story. Man moved half a mile down the street so he wouldnt see 'Liverpool' shaved into neighbor's lawn? incredible

Myesyats

World Class Contributor





Club Supported

:


Posts

: 11766


Join date

: 2015-05-03


Age

: 78



Rofl, he should have probably just stuck some Man U poster/signs on his lawn facing directly to his neighbour, wouldnt that have evened things up?


BarcaLearning

Fan Favorite





Club Supported

:


Posts

: 5426


Join date

: 2011-12-08



lol can't believe it

i guess that's the only type of worries you can have when you live in a first-world country like Norway
_________________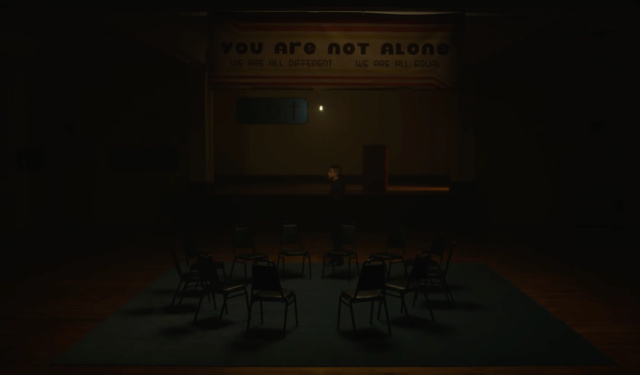 El Gunner

An Oakland City Warrior




Club Supported

:


Posts

: 15707


Join date

: 2011-06-05


Age

: 23



---
Permissions in this forum:
You
cannot
reply to topics in this forum