Some points:
1. Tridente doesn't work against park the bus tactics. The forwards are lost. They also deprive Özil of space because all of them cut in.
2. I don't get why Mourinho played Higuain mostly on the right. Of course, he could cross but he is much more a danger from CF possession. Benz is also more comfortable on the wings, a dribbler.
3. We needed a proper winger in this game but Di Maria wasn't fit for 90 minutes. The logical choice was to bring him on later against tired defenders.
4. I don't like the finishing of our CFs in tight games, specially Benzema's.
5. Guaita was in god mode, give him credit when it's due.
All idiots, haters or pseudo fans who already gave up on la liga please bother to post there:
https://goallegacy.forumotion.com/t19290-its-done
The rest of you:
Discuss! :lol!:
_________________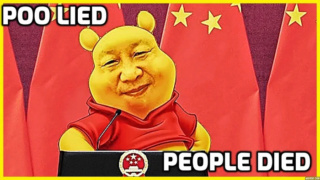 Babun

Fan Favorite





Club Supported

:


Posts

: 6350


Join date

: 2011-06-05



Overall, what it came down to was finishing and we didn't.We had more than enough chances to win this game.

Now the counterpoint to that, is .....we could've easily lost....I think we severely missed Ramos' presence and tactical influence.Midfield and Defense were chaotic, fullbacks, no one other than Alonso was in their right position.....that's Ramos job.He directs and orchestrates the defense and we missed that.

Overall, not worried, we can do better than this, Di Maria looked sharp upon coming on, and Benz looked near unplayable throughout....we just need to finish our chances.
_________________

Le Samourai

World Class Contributor





Club Supported

:


Posts

: 11544


Join date

: 2011-06-05


Age

: 24



Higuain shouldn't have started, Di Maria should.

I don't want this Benguain anymore now that all our forwards is fit.

Should go back to the CF rotation...



LeVersacci

World Class Contributor





Club Supported

:


Posts

: 12857


Join date

: 2011-09-05


Age

: 27



it was a really odd game. i wasnt really worried until the 70th minute because i was expecting a late goal the way valencia was defending.. unfortunately the goal never came.

valencia pressured very very well and made us look incredibly sloppy

overall i think we were lucky not to concede (they had a few clear cut absolutely should finish type chances)

and we were also unlucky to not finish some of ours.

a tie is very upsetting but i think the result was fair.

also about di maria- its obvious that he is not fully fit, starting him would not have done any better, he was not able to run his normal amount for the 45 he played.

cant blame one particular player because i think we failed this one as a team, but the majority of the blame has to be placed on the attacking 4, there were plenty of chances and if we want to win anything we need to do better to finish those chances in those types of high pressure situations

vanDEEZ

Fan Favorite





Club Supported

:


Posts

: 5869


Join date

: 2011-06-05



Similar topics
---
Permissions in this forum:
You
cannot
reply to topics in this forum