The point of this thread is to discuss the approach Perez and the club has made in terms of signings as well as what you guys believe are the best intentions for our future. I have come to noticed the different approach the club is making in transfer windows. While there is the usual big money signings like Mbappe or Hazard that we are constantly linked the with, it is nice to see the youth signings we have made for the club.

The reality is that our current squad is aging. Key players like Ronaldo, Ramos, Modric, Marcelo, Navas and Benzema are approaching 30 years, or are already past 30. While they have years of experience it is imperative that we look for a future without them.

Examples:

Vallejo returns from loan and is now a part of the first team, essentially being 4th choice behind Ramos, Varane and Nacho. There is concern that he might not be good enough in this forum, and some believe we should have renewed Pepe 1-2 years given his experience, but the club decided against that.

Theo was purchased as a direct replacement for Coentrao i.e. back up LB. A great prospect and played well so far in the preseason.

Llorente returns from loan and will be back up DM for Casemiro, who is imperative to our line up. Llorente is a great player but not on Casemiro's level but still a great rotating player.

We sold Danilo, and even though he hasn't performed to our standards, i think he was good enough as back up. He did well playing back up for both full back positions but we shipped him to Man City. Looks like our back up will Hakimi from Castilla, already a Moroccan international and one of castilla's bright talents. Hopefully, he handles pressure well if Carvajal gets injured.

We sold James Rodriguez, who i believe to be very talented but just did not fit in our team. Casemiro essentially removed from the starting 11 and it was change that was needed and has led us to glory. Asensio is direct replacement, who can also play on the wings. Asensio was a big revelation last season and will be a big star.

In CM's, Ceballos and Kovacic both highly regarded future stars that will help out. Ceballos signing might have scratched some heads as Kovacic might have been good enough but i think Barcelona's interest in him led us to pursue him.

The most interesting part of all this are the forwards. We have been linked with Mbappe all summer, but recently La Sexta has reported we are after signing Dembele and leaving him on loan to dortmund. I think there is 2 reasons why we are pursuing Dembele, to pry him away from barca interest but also we are likely moving on from Bale. It is very good idea to leave him on loan when our current formation does not use wingers and our width is provided from our fullbacks. This is why Bale is no longer needed and it is best to sell him. We have a winning formation, and the only time that was disrupted because of Bale we lost a clasico. I think the plan would be to use the current formation, have Dembele continue growing elsewhere and when change is needed he will be brought in. Selling Bale would likely bring in Mbappe, but likely as a back up. We currently don't have a back up CF (or at least a decent one, Mayoral is not that good) after Morata's sale. Signing Dembele would be massive, but the club would need to be smart.

GK is the only posiition where we might need to splash big money but i think the club has faith in Navas (as do i)



So guys, i for one am excited about this new approach, and these young players would be great to see. Let's hope that they actually produce the goods and not flop their opportunites. Let me know what you guys think.




_________________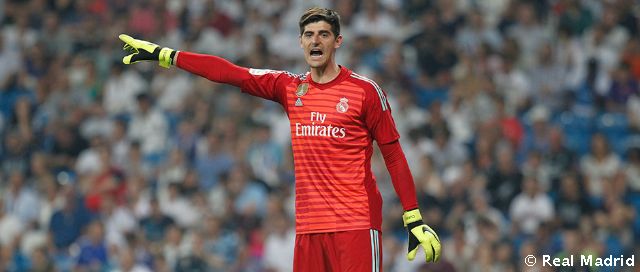 Perucho21

First Team





Club Supported

:


Posts

: 1498


Join date

: 2015-03-23



What i can say is that i hope that our young signings are actually given proper time and opportunities so they can show us whether or not they really have what it takes. Vallejo, Theo, and Llorente should be ok in that sense, as they are more necessary, i guess that it's Asensio and Ceballos i worry about more, particularly if Mbappe comes. I also think Isco might not hang around much longer.

This is why it really is pivotal that Bale leaves, to make room for better players, a better future. Although even if Bale leaves, does Mbappe play well on the right? I feel like Bringing Mbappe would prompt a pushing aside of Benzema in any case.

The Madrid One

"Imaybeonthesideoftheangels..."




Club Supported

:


Posts

: 4705


Join date

: 2011-06-05


Age

: 25



Forgot you were here TMO LOL! you're the 3rd.

And I agree. A bright future... once bale leaves good god. this is probably a knee jerk reaction but... Nothing but dread and despair with Bale atm.
_________________
RIP beloved
---
Permissions in this forum:
You
cannot
reply to topics in this forum